Cinema
Cinema » LOOKING BACK ON AN UNFORGETTABLE SEASON
LOOKING BACK ON AN UNFORGETTABLE SEASON
Posted
LIFE IN HINCHTOWN: WHAT GOES UP MUST COME DOWN: LOOKING BACK ON AN UNFORGETTABLE SEASON
By: James Hinchcliffe
How can I sum up my 2011 season? Simply put: roller coaster. The season started with elation as I landed a ride with Newman/Haas Racing, secured the support from Sprott Inc. for Round 2, and finally realized my lifelong goal of becoming an IndyCar driver. It ended with heartbreak at the loss of a good friend and great competitor, Dan Wheldon. Highest of highs, lowest of lows.
Everything in between also fits that description quite well. The incredible high of my first race was quickly undercut as I ended up with a DNF. Follow that up with a top-five in only my second race, and I was back on top of the world. The month of May showed a lot of promise and potential, but my Indy race ended in the wall at half distance. This seesawing continued all year long, with peaks in Milwaukee, Loudon, Sonoma, Kentucky, and valleys in Texas, Toronto, Baltimore, and, of course, Las Vegas.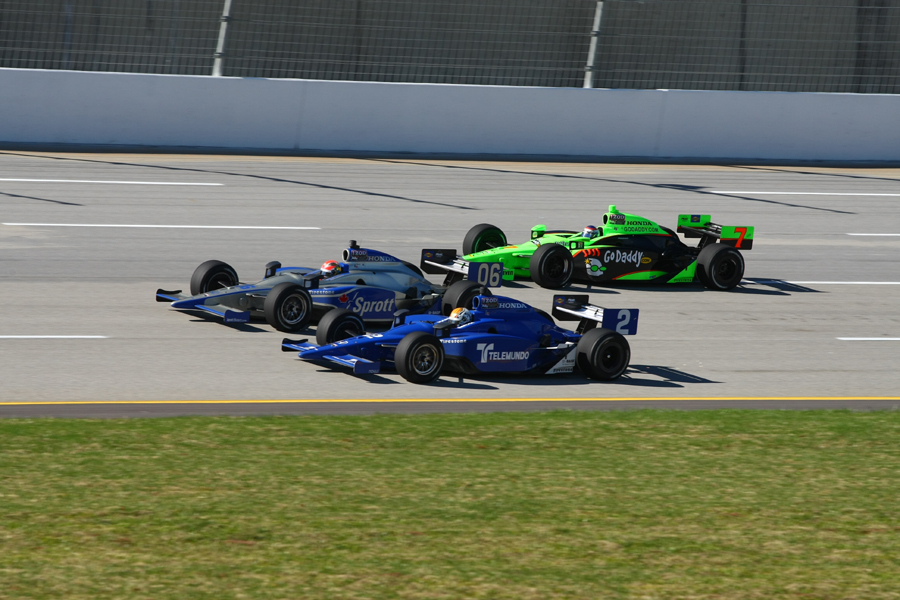 The roller-coaster effect could even crop up within a single race. We followed a poor starting spot with a strong race in Toronto in which we were set for a top-six until caught up in a restart melee with just a handful of laps to go. Mid-Ohio was my best road-course qualifying up to that point. I was pushed off on Lap 1 and fell to the back, but, through a great call from the pits, I found myself up front for a restart, passed for the lead, and held that position for the entire stint. I then spun on a late restart and all was lost again. Up and down, up and down.
There were certainly a few things that caught me off guard this season. I was surprised, from my first test with Newman/Haas in December at Sebring, how comfortable I was in the car. Right away I felt able to push the limits of the car. It gave me a real appreciation for the time I spent in Firestone Indy Lights because the cars had a very similar feel.
Then we got to the ovals. My experience on the road and street courses early in the year led me to expect certain things about how the car would behave on ovals. I thought: similar to a Lights car on the road courses, so will it be similar on the ovals? Let's not forget I didn't have a chance to test the Indy car on an oval before rookie orientation at the Indianapolis Motor Speedway. I quickly learned that the difference between the Lights car and Indy car on the ovals was much greater than on the road courses.
The sheer speed these things travel at is incredible. On top of that, I had to learn what a well-handling car felt like on these types of tracks. Oval racing is all about the little things, the tiny nuances of the handling, and it takes time to develop that feel. And that feeling differs from Indianapolis Motor Speedway to the 1.5 mile tracks to the short tracks. Since the first four oval races of the year were all on very different tracks, there was a huge learning curve every time we rolled up.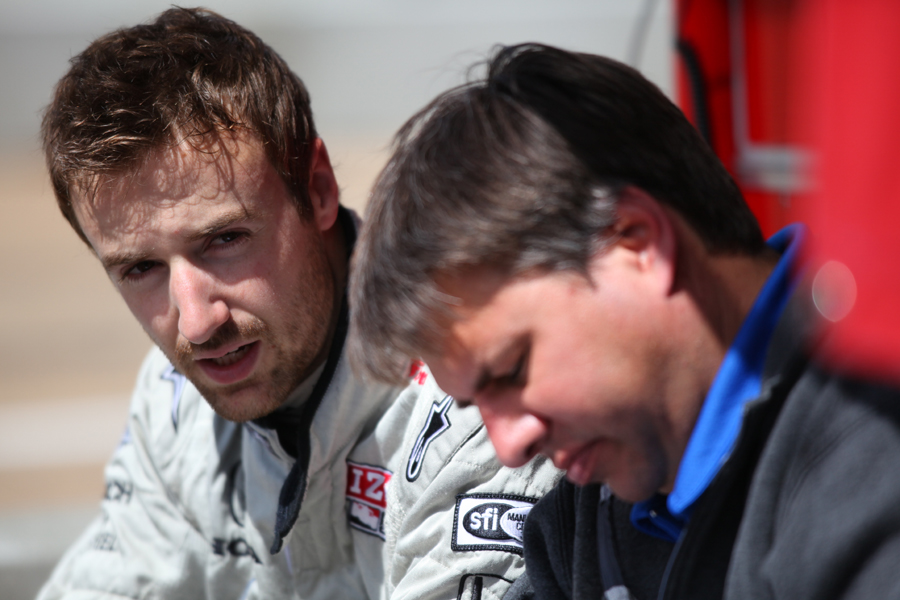 Just setting the car up was one thing. Next I had to get a grasp on the race craft. Learning how the car behaved in dirty air and what you could do with it was another big task. I was learning on every lap of every race. Furthermore, compared to Lights, we have a lot more tools in the cockpit to adjust the handling of the car, and learning how to use them all to stay on top of the balance through a stint was also a major undertaking. At this level, it really is a thinking man's sport.
Looking back, we surprised ourselves in a lot of ways this year. Qualifying was particularly good for us. We missed getting out of Q1 only twice and also made the Firestone Fast Six at Sonoma and Motegi. Factor in a pair of second-row starts on the ovals and it really was a good effort by the whole team. To be part of a team like Newman/Haas in my rookie year was beyond my wildest dreams. I watched for years as they dominated the sport. Now I was part of that machine. This season, Oriol and I worked endlessly with every member of the team to achieve the best possible results. The spoils were a top-four finish in the championship for Oriol and the Sunoco Rookie of the Year award for myself. Both accomplishments are something the team is incredibly proud of.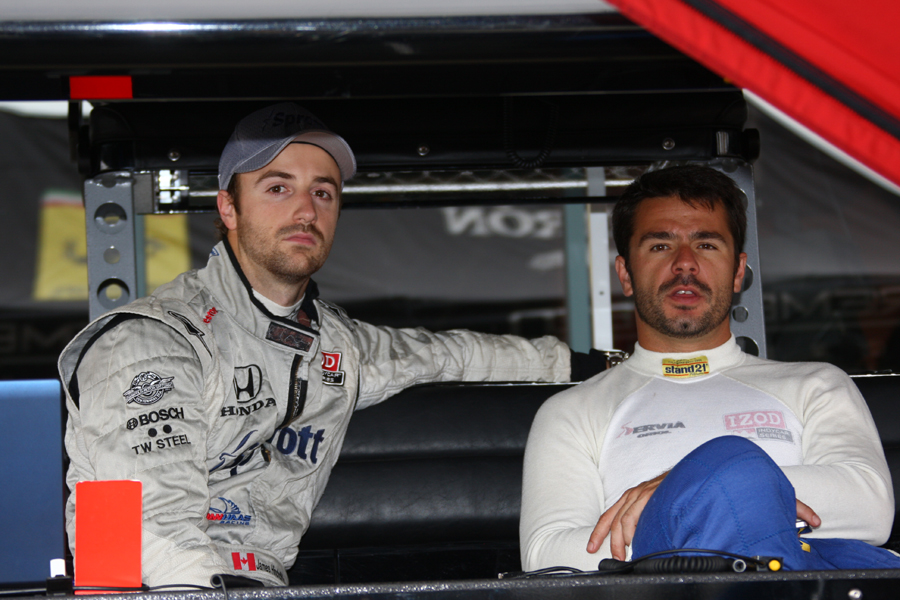 I loved the opportunity to work with and learn from the incredible people at Newman/Haas. Equally enjoyable was getting to battle on track with some of the best drivers in the world. I learned more in the last eight months than I ever thought possible, and I can't wait to take that knowledge into the 2012 season and continue my education.
I think motorsport in general is a roller-coaster ride, on track and off. For a rookie, that effect can be magnified because the whole environment is new. It was such an incredible year – one I'll never forget – and it gave me a true appreciation for what I'm incredibly fortunate to be able to do for a living. There may be good days and bad, but, at the end of each day, I can still call myself an IndyCar driver. There's nothing else on earth I'd rather be.